Al Khaleej: Positive Energy Fashion inspired by the Emirati abaya
Article by Maha Adel
Source: https://bit.ly/3J512G5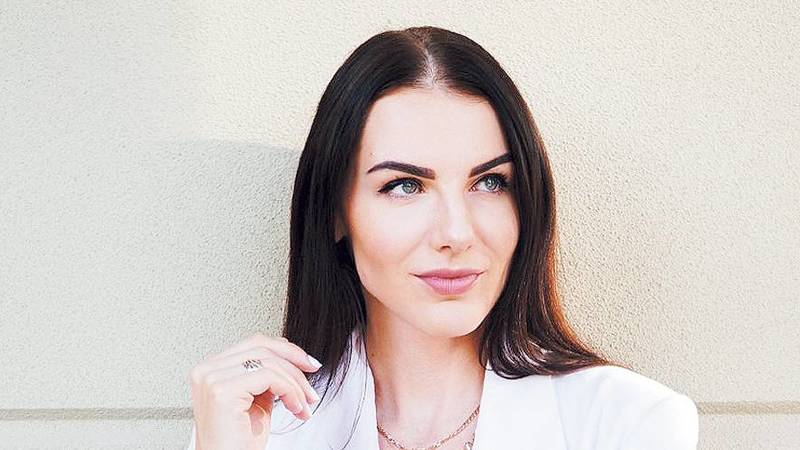 The search for positive energy and psychological stability is one of the most important topics that many seek for a happy life. Studies have proven that nature is one of the most important sources of positive energy, joy and relaxation. Energy therapists also found that focusing on natural elements helps restore personal balance. From this standpoint, a group of modern fashions capable of controlling energy levels in the body were released in Dubai. This group, entitled "Kimonos of Nature's Elements," is distinguished by presenting modern designs of the traditional kimono shape and inspired by the shape of the loose Emirati abaya.
Margeri Ottis, spiritual practitioner and founder of KimonoGirl, tells us about the idea of ​​the energy fashion project derived from the elements of nature and says: "Clothes are an individual's strength and an important tool to express our personality, they are something that we choose daily. We made sure that our KimonoGirl brand project released a collection of exceptional clothes which combines the fluidity and beauty of the concepts of "energy therapy". This gives women the ability to unleash their personality through the design of the modern silk kimono, which reflects our influence on the designs of beautiful Emirati abayas.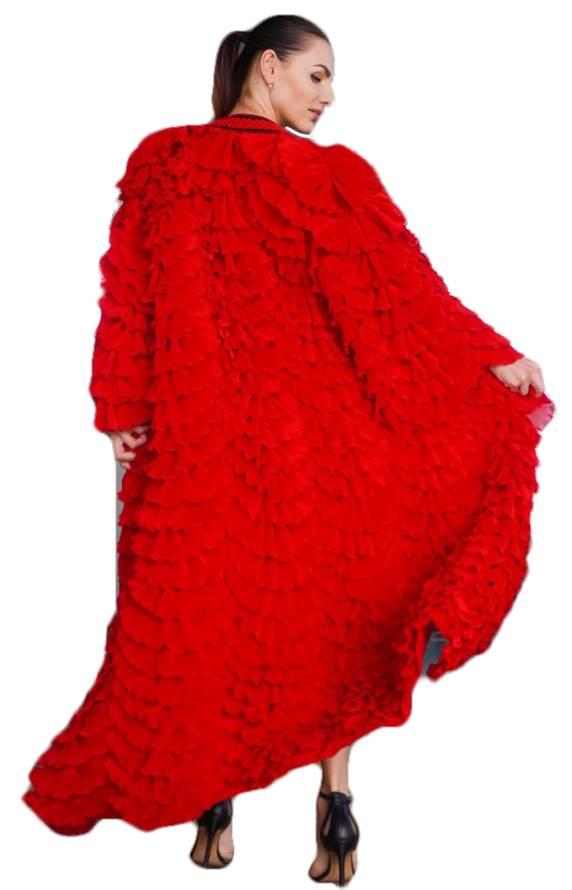 Margeri adds: We chose the kimono because it dates back more than 1,000 years, and since then has remained a symbol of longevity and good luck. Through the centuries the kimono has crossed borders beyond the Far East to become a symbol of fashion all over the world. It is now worn as a daily "casual" piece, or as a fashion symbol of elegance on the red carpet.
Margeri reveals to us the features of her limited set of "Kimonos of the Elements of Nature" which represent the four elements in nature "air, earth, fire and water." She says: Each piece is characterised by an elemental properties and each emits a specific vibration and has a specific characteristic. Each design carries a strength and the wisdom of the element it symbolises, and is charged with "positive energy" to bring balance and harmony to the wearer. Since each piece is handmade, there are only 25 pieces of each kimono. Each kimono is sewn from Indian silk, hand-stitched and embroidered with craftsmanship, precision and elegance using sustainable techniques handed down centuries ago. We have harnessed this idea to expand the scope and concept of clothing therapy.
Margeri explains the features of each kimono, which represents a different element of nature and says: Every woman chooses a kimono that attracts or represents her needs, for example, if she needs more grounding and balance, she should have an earth kimono.
Earth kimono
The earth kimono design simulates an emerald forest. The kimono's exterior is adorned with captivating botanical and hummingbird designs, while an adorable beaded, hand-embroidered dragon adorns the back of the kimono. The interior is made of luxurious purple viscose silk, and the mantra is hand-embroidered on the front kimono opening. The hem is decorated with long hand knotted fringes that move.
Air kimono
Margeri adds: The air kimono, representing intelligence, goodwill, vitality, and communication, is light and comfortable. The airy kimono is designed in a loose fit with a large hoodie, and is woven from lightweight silk georgette, giving it a lively look that is comfortable and airy. The hem of the kimono is embellished with hummingbirds in soft and subtle colours.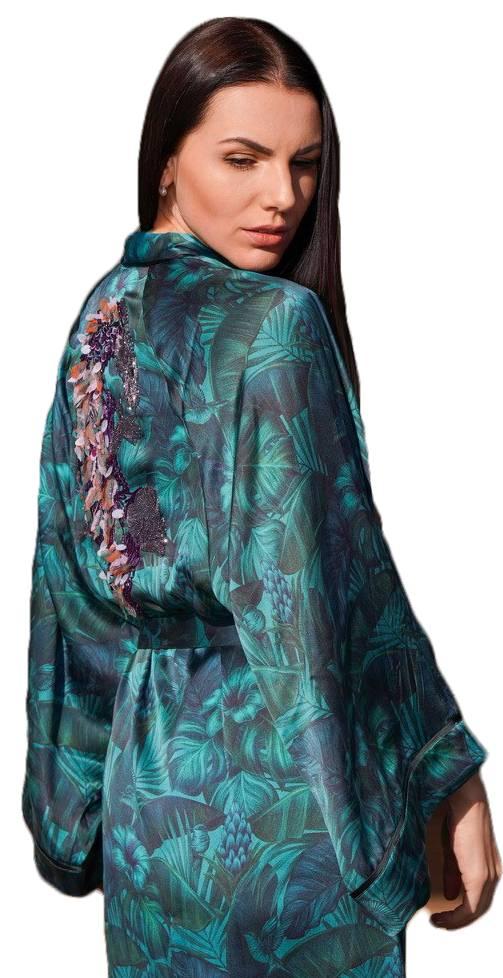 Fire kimono
The fire kimono symbolises energy as a tool for transformation, and represents the ability to connect to personal strength and inner strength. Fire is characterised by its ability to transform. Designed to resemble the movement of a raging flame, this kimono is layered in fiery red folded in a way that adds captivating dimensions to the design, with flower-like flames that bloom and come alive as you move. An elite group of expert craftsmen who have inherited this craft and technique from generation to generation embroider the beaded front kimono opening and hand-embroidered with the fire emblem, each piece takes 70 hours to make.
Water kimono
Its design embodies water, which symbolises flow, permanent change, passion and empathy, symbolising healing, purity, strength, change and unconditional love. The water kimono represents emotional and sensory liberation, intuition and rebirth. The traditional Japanese water kimono uses the ancient shibori tie dye technique, where folding, stitching and draping techniques are used, to end each kimono with a completely unique design, like the reflection of water in the ocean. This kimono is reversible and can be worn with both sides. The inner face is made of satin and cotton silk, with a mantra embroidered by hand in the front opening of the kimono.
Strong meaning
On how to activate the four elements of nature in each kimono, Margeri says: Each kimono is individually and naturally embroidered with a strong meaning. Every kimono comes with a Letter from the Universe that holds the instructions on how to activate your own kimono and positive affirmations to help you open up the your energy centres.